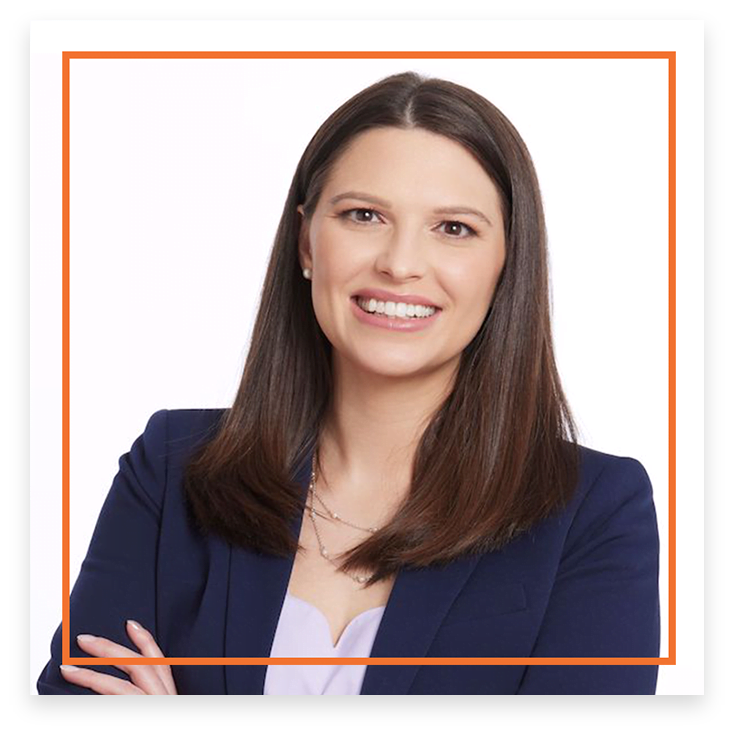 ---
ANGELA GARIN is a Principal at Park Street Public.  Prior to joining the team at Park Street Public, Angela was a lobbyist for TGE Strategies for more than three years where she engaged in government relations and public affairs at the State Capitol.
Angela brings deep knowledge in health and human services and a strong advocacy background to her work at the State Capitol, where she represents organizations who are involved in a wide range of issues including disability services, health care, regulation and engaging with state agencies. Angela's work on behalf of clients and managing public affairs campaigns for clients including communications, writing, implementing strategies and outreach efforts, and managing other partners and organizations. Angela was instrumental in her work for clients ensuring her clients in the human services field had access to funding during the pandemic.
Angela earned a B.A., Magna Cum Laude, from Concordia University in St. Paul. She is also an active Board Member and volunteer for the Epilepsy Foundation helping the organization raise funds and assisting with efforts in elevating their legislative strategies at the State Capitol.
---
B.A., Magna Cum Laude, Concordia University, St. Paul
---
Government Relations - Disability Services
Government Relations - Medicaid
Government Relations - Health and Human Services
Government Relations – Criminal Justice Reform and Civil Law
Government Relations – Education
---
American Fellow, American Council of Young Political Leaders (ACYPL) and Young Southeast Asian Leaders Initiative (YSEALI) to Indonesia, 2015
Top Legislative Staffer by Politics in Minnesota, 2012
Team Leader, American Council of Young Political Leaders (ACYPL) to Vietnam, 2010
Delegate, American Council of Young Political Leaders (ACYPL) to Romania and Hungary, 2007
Policy Fellow, Humphrey School of Public Affairs, University of Minnesota, 2004
Improving Access to the Judiciary Award, Minnesota Supreme Court, 2001
---
Board of Directors, Epilepsy Foundation of Minnesota